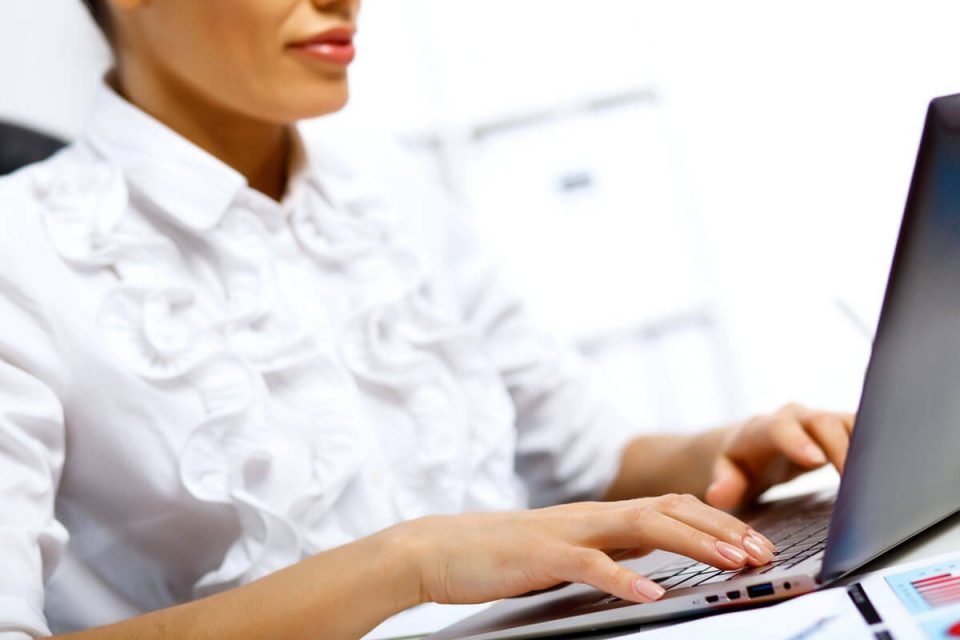 Accountability Software List for Pastors
Important Notes on our Accountability Software List:
Accountability Software List information provided is for information purposes only. Today's Pastor does not endorse or rate any of these products. Visit each product site for complete, up-to-date information.
You may find it helpful to study all features of all products to get an overview of the full range of technological capabilities available and make a list of the most important features for your particular situation. Then determine which product is able to provide the best combination of features for your needs. For situations requiring maximum reduction of risk, consider using more than one product, as no single product may provide all the features you need. Consider that in the long run, the long-term cost of not monitoring adequately — in terms of ruined lives and damaged relationships — may be very high compared to the monetary cost of subscriptions.
Not all services are necessarily available for all versions of all platforms and devices. Thoroughly research compatibility.
Because of compatibility conflicts, you may have to deactivate certain antivirus and antispyware applications in order to run some monitoring software. Also, some services may require unlocking (rooting) of devices, which may void their warranty. Research these limitations by carefully reading terms and conditions and consulting with the company's customer service department to clarify any questions.
Check online reviews to identify relative strengths, weaknesses, feedback, and complaints.
PC Tattletale (www.pctattletale.com)
Computer Monitoring
For home or business use
Invisible operation in background
Full remote monitoring
Watch activity from PC, Mac, iPhone, tablet, Android, smartphone, Kindle Fire
Keystroke recorder
2 minute installation
Free 24/7 support
KidsWatchTM (www.kidswatch.com)
(Some features only available with Professional level)
Computer Monitoring
For home use
Create custom schedules for each family member to limit time and reduce conflict
Monitor chat sessions
Block website access
Block web content
Web filtering software
Customize settings
Predator alerts
Email alerts and reporting
Two levels of service: Time Management or Professional
5 minute setup
15-day free trial
Silent Viewer (http://silentviewer.com)
Computer Monitoring
For home or business use
View PC activity live from anywhere
Record activity to view later from anywhere
Monitor for cyber-bullies and cyber-predators
Take control of keyboard and mouse
Remain completely invisible (if desired)
14-day free trial, no credit card needed
Money-back guarantee
Unlimited access to software updates and free tech support by email
Net Nanny® (www.netnanny.com)
Computer Monitoring
Works with Windows, Mac, Android, and iOS
Alerts and reporting
Internet filtering
Pornography blocking
Profanity masking
Social media monitoring, including Facebook, Instagram, Twitter, Pinterest, Tumblr, Google+, and LinkedIn
Time management
Personal accountability
Remote management
Free trials on selected apps
SentryPC (www.sentrypc.com/home)
Computer Monitoring
For family or business use
Windows 10, 8, 7, Vista, XP, NT, 200x (both 32-bit and 64-bit OS supported)
24/7 remote Cloud access allows you to view account from any device with a web-browser from anywhere in the world
Centralized management of multiple PC's and users so you can see all computers and users at once
Real-time activity viewing and management to view keystrokes, chats, websites, programs, games, and more as they occur
Activity monitoring and recording
Alert logging, including application, website, and keystroke
Chat blocking, filtering, and logging
Keystroke logging
Location (IP) logging
Screenshot capture at set intervals
Extensive content filtering and restrictions, including games, chats, keywords, and websites per user
Alert notifications by email
Keyword and phrase filtering to ensure confidential information can't be shared
Security options to enable or disable access to various activities for each user
Website category filtering, including adult, dating, drugs, file sharing, gambling, gaming, porn, profanity, racism, sex, shopping, social, and weapons
Website user-defined filtering to allow or block specific websites during specific hours of each day of the week
Time management and scheduling
Remote installation and stealth operation
Free updates allow you to download the latest version of SentryPC from within your online account
Phone Beagle (www.phonebeagle.com)
Smartphone Monitoring
For Android and BlackBerry phones, but some features available only for Android
Remotely view your child's smartphone screen from a web app or your smartphone
Hidden icon, uninstall protection
Access website history and call history
Access phone address book
Identify dangerous/illegal behavior such as texting while driving, bullying, sexting, conversing with predators, participating in online gambling, and viewing pornography
Remotely block apps, calls, and SMS text messages
Identify spyware
Record activity
Track location
Choice of service plans: month-by-month subscription (more expensive) or 6 and 12 month fixed terms (less expensive)
Money-back guarantee
Covenant Eyes® (www.covenanteyes.com)
Computer and Smartphone Monitoring
For personal, family, or group use (churches, leadership teams, small groups, schools, businesses, and non-profits)
Choose accountability (user reports), filtering, or both (Android is accountability only)
Send reports to accountability partners of your choice
Unique username for each user
Separate report for each user
Internet use tracked on every device for each user, including iPhone, iPod Touch, iPad, and Kindle Fire HD
Customized web filtering based on age appropriateness
Block Internet access at certain times of day
Flat monthly fee per month for family plan, regardless of family size
30-day money back guarantee
Accountable2You
(www.accountable2you.com)
Computer and Smartphone Monitoring (accountability reporting, but no filtering)
Reports cover Windows, Mac, Android and Chromebook and includes iPhone®, iPad®, iPod Touch®
Unlimited devices per account
Adjustable settings per computer/device
Alerts report generated hourly for all questionable activity
Instant text alerts for highly questionable activity
Alerts easily identified and classified in dashboard
Unlimited accountability partners
Set accountability partners for each device
Simple installation
No interference with network settings
K9 Web Protection
(www1.k9webprotection.com)
Computer and Smartphone Monitoring
Free download
Works with Windows, MacOS, iPhone, iPod, iPad, Android
Block web sites in more than 70 categories, including pornography, personals/dating gambling, drugs, violence/hate/racism, malware/spyware, phishing
Easy pre-set levels to choose from depending on children's age
Force SafeSearch on all major search engines
Set time restrictions to block web access during designated times
Configure custom lists for "always allow" and "always block"
Override a web page block with parent password
Enhanced anti-tampering that children can't break
View easy reports to monitor and control web activity
Real-time categorization of new adult and malicious sites
Time restrictions, including NightGuardTM to prevent Internet access during designated times
Reports showing activity to categories of web sites
Web Watcher (www.webwatcher.com)
Computer and Smartphone Monitoring
For home or business use
Windows, Mac, Android, BlackBerry, iOS, iPhone, iPad
Record PC and Mac activity
View texts, photos, screenshots, and keystrokes
See email, IMs, web, and more
See call and web history as well as Instagram and app usage
Location tracking of Android smartphone
Discrete/tamper-proof
5 minute installation
Money-back guarantee
No "rooting" (unlocking) of Android devices required. Rooting voids Android warranty.
Individual license required for each device
McAfee Safe Eyes
(www.internetsafety.com/index.php)
Computer and Smartphone Monitoring
For Windows and Mac (not all services available for both)
Websites
—Category blocking
—Custom allowed/banned lists
—Enable Safe-Search on all search engines
—Clip-by-clip YouTube® filtering
—Filter online TV by rating
—P2P and media player blocking
—Block explicit downloads through iTunes
—Record when sensitive info is posted
—Block social networks
—Log both sides of IM conversations
—Block popular IM programs
—Block online play
—Block gaming sites
—Control email contact
—Block web-based email
—Limit Internet access by total time spent online
—Schedule Internet access by time of day
—Different schedules for weekends and weekdays
—Receive instant alerts on banned sites
—Real-time access to reports
—Daily or weekly activity summaries through email
—One license works on three computers, PC or Mac
—30-day money-back guarantee
—Free customer support
—Toll-free support
Qustudio (www.qustodio.com)
Computer and Smartphone Monitoring
For family, school, or business use
Free and premium versions (premium features indicated with *)
Time limit controls
Internet filtering
Search filtering
Chat/messaging monitoring
24×7 online reporting
Online child activity dashboard
Advanced monitoring for Facebook*
Block games and applications you choose*
Location tracking*
Panic button*
Calls and SMS monitoring and blocking*
Monitor multiple children*
Monitor multiple devices (PC, Mac, Mobile)*
Priority help and support*
Supported platforms: All Windows, including Windows 10, Macintosh, iOS, Android
X3Watch by XXXChurch.com (http://x3watch.com)
Computer and Smartphone Monitoring
Email Notification- Notify your accountability partners with an email the moment questionable websites are visited
Weekly Reports- Includes questionable sites visited, date and time emailed to accountability partners
Blocking- Block sites you know need to be off-limits
History- Archive up to two months of reports
Works on All Devices- Download on your Mac, PC, iPhone, iPad, iPod touch, Android phone, and Android tablet
Up to 10 Accountability Partners- Choose as many as 10 people with whom to share reports on your Internet use
Single Report for All Devices- Data from laptop, desktop, and smartphones merged into one report
Send Reports Now- Get reports anytime you choose, as often as you want
Unlimited Mobile Devices- Link every smartphone, iPad, tablet and iPod touch in your house with just one account
Notify Uninstalls- Receive real-time notification if your spouse, child, or friend removes X3watch from any device
Circle (https://meetcircle.com)
All Device Monitoring (Through Home Wi-Fi)
One-time purchase, no subscription
Manage all of your home's connected devices. Automatically recognizes every device you own.
Create unique profiles for each family member
Filter content and set a bedtime for every device in the home
Limit daily screen time for platforms, apps, and categories
Pause the Internet for dinner or homework for one child or the whole family
Compare time online by day, week, or month, per site or by interest. Find out where you waste time
Highly secure using end-to-end encryption to keep your data safe.
Setup and management of settings requires an iOS 8 or later device
Open DNS (www.opendns.com/home-internet-security)
All Device Monitoring
Whitelist and blacklist domain blocking service. Protects every device within your home. Settings apply to laptops, smartphones, tablets, DVRs, game consoles, TVs — anything that connects to the Internet.
Family Shield Version
Prefigured to block adult content — set it and forget it
Free
Built-in fraud and phishing protection
Parental controls that protect every device in your home
Customizable filtering and security
Home Version
Customizable filtering and identity theft protection
Free
Built-in fraud and phishing protection
Parental controls that protect every device in your home
Customizable filtering and security
VIP Home Version
Home package plus one year of usage stats and optional white-list mode
Subscription
Built-in fraud and phishing protection
Parental controls that protect every device in your home
Customizable filtering and security
Retain the past year of Internet stats on your home network
Restrict Internet access to specific white-listed domains for a "locked-down" environment
Umbrella Prosumer – Protection for all devices on any network even outside your home
Prices variable, get quote at
www.opendns.com/enterprise-security/threat-enforcement/packages/#prosumer